At US Frame Factory we roll traditional style structural studs. However there are a few niche stud products and modifications to studs that skilled framers employ to achive a desired building.
Curved door headers
Stud Arches
Slotted Track/Deflection Track
Furring or Hat Channel

Curved doorway
Our first steel stud hack is simple. Curved door headers are made by snipping a peace of steel track along the flanges. Space your cuts at an equal distance depending on how much of an arch you want. To bend it for the best results I recommend clamping the track down and slowly working it with your hands. If you have a curved object to bend it on that works even better. Most important is have your calculations correct on the lengths of the studs that attach into it.
Stud Arches
Arches are cool for a sleek modern look, but they can be a little tricky. Our customer here wanted curved arches on the inside and outside. This was a smeller curve with about 12 inch radius. To make this unique curve, I screwed two six inch studs together and cut the arch into them. This made the end pieces. To retain the inside curve I cut another smaller radius into the combined studs. The result is pretty study as the fastening nails are though the flange.
If you want to build a larger arch there are products that can help you bend a stud or studs that are curved already.
This a product that easy to bend by locking into place clips. You can find it here. Use it to make larger structures like the one shown in the video above.
Slotted Track/ Deflection Track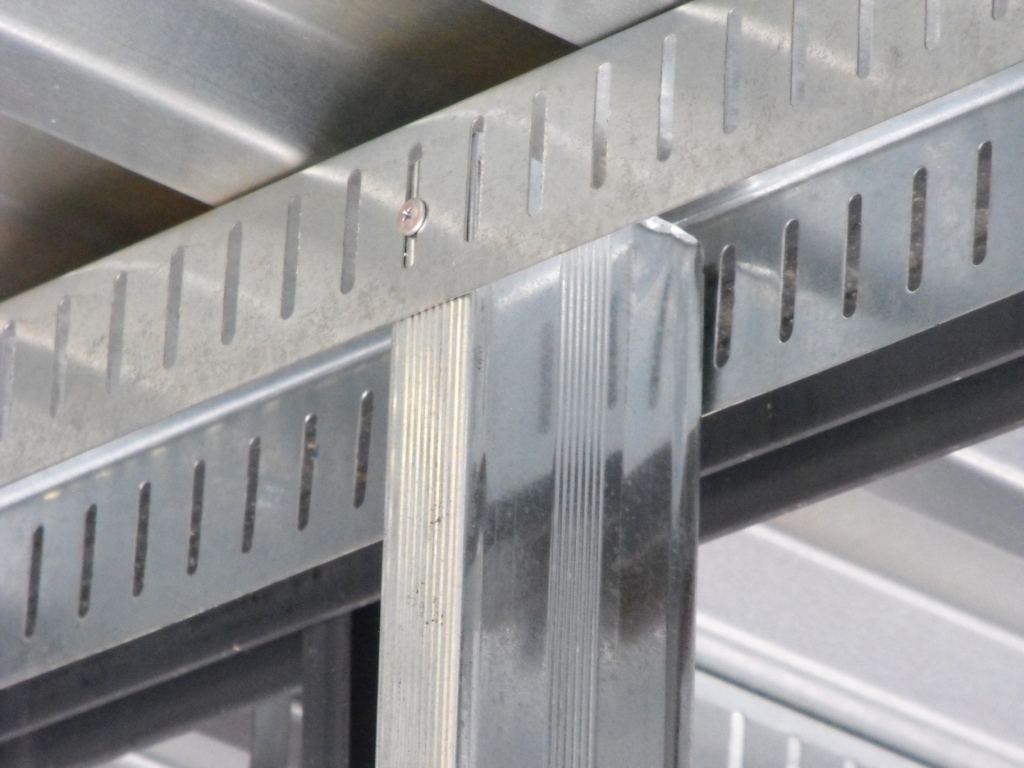 Slotted Deflection track has slot manufactured to allow for movement in the stud. Its used in interior partitions where there unpredictable deflection from above. Important to note this is not for structural applications.
Furring or Hat Channels
Furring is the process of employing furring channels to raise or level the surfaces of walls and ceilings. Aluminum hat channels are commonly used by both residential and commercial builders to level out walls and ceilings and ensure that buildings are structurally stable. The channels also create a buffer between drywall or siding and interior or exterior walls, allowing the material to breathe and prevent moisture buildup, as well as removing the need for excessive upkeep.
A mason or construction worker will lay the channels perpendicular to the wall studs when installing wall furring. If the surface is already there, they will install the wall furring vertically. Hat channels are made out of metal furring strips with flanges on both sides to offer a robust mounting structure.